We're truely dedicated to make your travel experience as much simple and fun as possible!
Pamir Trotters (Government License: No: PR 2404) is a registered tour operations company based in Chitral (KPK-Northern Pakistan). With us you find travel ideas for over 100 domestic destinations. Our website and brochures offer a collection of itineraries to guide and inspire you when planning a dream vacation and most ideas can be customized. A vacation with us is all about you.

We want you to travel Pakistan your way. We design trips around your individual requirements, interests, and preferred style of travel and accommodation. How do we create your trip? With the help of our passionate and knowledgeable destination specialists. They are experts on specific regions of the world and can customize almost any itinerary for you. Our specialists have first-hand knowledge of the destinations we offer, having travelled, lived, and/or been extensively trained in their specific regions; this means that you get expert advice from start to finish.

We specialize in tailor-made itineraries, but that's not all we do. We also offer group tours, cruises, family travel, hunting and fishing trips, hiking and mountaineering expeditions, treks to base camps of Pakistan's famous peaks, religious tours, adventure touring, and much more. We specialize in adventure tours, treks, and horseback & yak safaris, jeep safaris and can arrange whitewater rafting, canoeing, rock climbing, paragliding, mountain expeditions, event management and corporate retreats anywhere across Pakistan.

We carefully select and visit our travel partners in destination, ensuring you get the best service across the globe. On the road, you are protected with 24-hour emergency support.

Our company Mission is to empower our community of travelers to realize a lifetime of travel. Our Customer Promise is to ensure all of our travelers are so delighted with our services that they recommend us to their friends and travel with us the time the plan their next trip.

After 60 years, we continue to stand by our product when you return from a trip of a lifetime.
The Founder Prince Burhanuddin
Founded in 1962 by Prince Burhan Uddin a former WWII fighter pilot and son of His Highness Sir Shuja Ul Mulk the former mehtar (ruler of Chitral), Pamir Trotters is a family-owned business. Burhan joined the legendary Indian resistance leader Subash Chandra Bose by revolting against the British and siding with the Japanese on the Burma front in 1945. He was revered by the Japanese as Samurai and after the war ended following Japan's defeat, Burhan faced a death sentence on treason charges in Delhi (British India). He was represented by Jawhar Lal Nehru his lawyer who managed to get his sentence overturned and got him off the hook arguing that British law did not apply for subjects of Chitral State. As they parted ways, Nehru went on to become India's prime minister and Burhan got elected to the Senate of Pakistan in the 1980s.

Known for his hospitality, Burhan started Pamir Trotters (named after the famous Pamirs Mountain ranges) that separate Chitral from neighboring Afghanistan, Tajikistan and China. The location of the Pamir region also known as roof of the world is unique since within close proximity five mountain ranges meet namely Pamirs, Hindu Kush, Karakoram, Himalayas and Tien Shan.

Burhan was very passionate about Chitral and using his vast contacts started promoting Chitral to the outside world. Pamir Trotters teamed up with Pakistan International Airlines (PIA) and till present day the company successfully undertakes ground handling services for the PIA at Chitral Airport for more than six decades.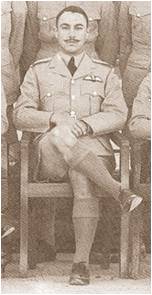 Shahzada Sikander ul Mulk – Chitral's Polo Superstar
Following Burhan's death in 1996, Pamir Trotters has been run by Shahzada Sikander ul Mulk known as the King of Polo in Chitral as he has been instrumental in winning trophies for Chitral over three decades. He has successfully led the Chitral polo A and B teams as captain and won on at least on 26 occasions against the Gilgit Baltistan team.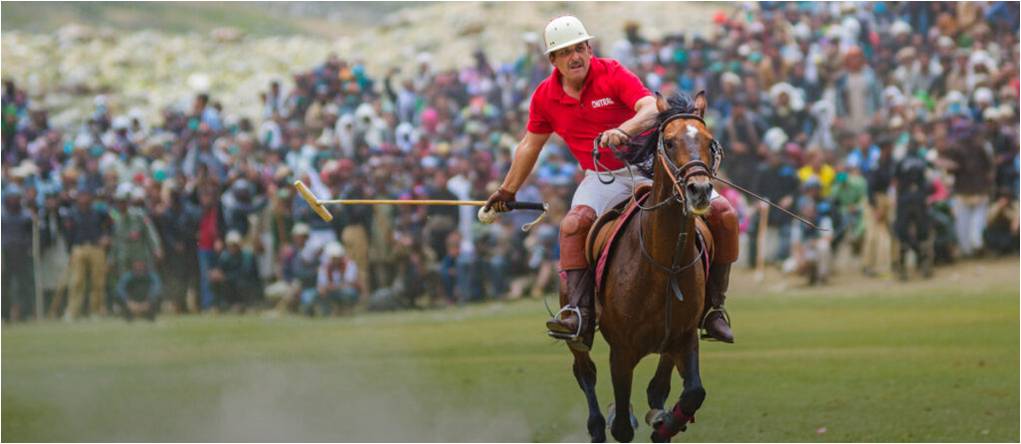 He continues to lead the Chitral polo team keeping hopes of polo aficionados alive thereby ensuring that each summer crowds throng polo grounds jam packed to get a glimpse of polo (the king of games).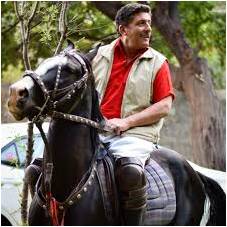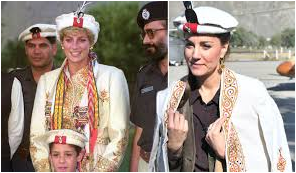 Shahzada Iftikhar Uddin is married to daughter of Shahzada Sikander ul Mulk and he oversees operations of Pamir Trotters. With a background primarily in the development sector, he also served in many USAID projects besides representing Chitral as elected member of National Assembly of Pakistan (2013-2018). An avid traveler himself Iftikhar did his BS in Business Administration from New York and Political Science & American History from Wisconsin (USA). With an MBA from University of Birmingham (UK) he joined the development sector and is now keen to ensure that Pamir Trotters is ever ready to help people explore Pakistan's off the beaten tracks.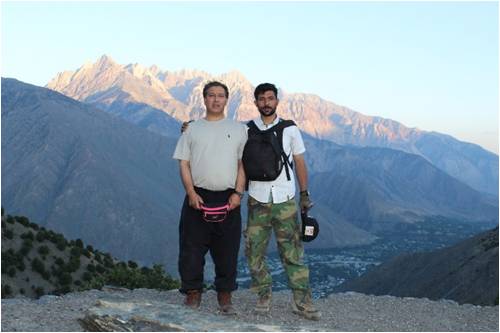 Pamir Trotters takes pride in being one of the oldest tour operators in Pakistan with a rich history spanning more than six decades. It has a vast repertoire of licensed local tour guides, drivers, event managers, scouts, and a huge network of hotels and a large assortment of transportation companies originating in various cities of Pakistan. We can arrange standard as well as customized tours and travel itineraries in accordance with the specific needs and requirements of our clients.
We pay special attention to your travel needs be it a family trip or annual company events to seamlessly operate tour cycles ranging from tour advice, planning and operations. Our local staff and guides are well versed in the local topography, geography, climatic conditions and cultural nuances to make your next trip a memorable one. Local staff are well placed to address your specific needs for customized tour itineraries.
Contact us for travel advice on all issues ranging from comparing, preparing of tour itineraries, bookings, organizing tours in accordance your travel and budget needs for any location across Pakistan.
Contact us whether you are planning day trips or weekend gatewayswithin cities or want to travel to anywhere in the North i.e. Chitral, Kalash Valleys, Kumrat, Gilgit Baltistan, Skardu, Kaghan, Naran, Swat, Kalam, Malam Jabba, Neelum Valley (Azad Kashmir), Murree, Galiyat etc.
Pamir Trotters can help you explore the Indus and Gandahara Civilizations or visit Sikh and Bhuddist sitethrough customized trips whetherit includes organizing a beach getaway in the Arabian Sea or on all north bound trips including mountain expeditions, treks horseback trails, jeep safaris, yak safaris, paragliding, kayaking, whitewater rafting, ziplining, or by joining a group of prearranged tour.
Why Travel with Pamir Trotters
As a travel agency, our goal is to provide the best possible experience for our clients. We strive to develop innovative solutions that make organizing and planning trips easier and more enjoyable. We aim to create opportunities for people to explore new places and cultures around the world, while also providing support and resources to make sure our clients feel safe and comfortable during their travels. Our ultimate goal is to provide our customers with an unforgettable experience that they will cherish for a lifetime. We want to be the number one choice for planning and booking travel arrangements, so that our customers can enjoy their travels without having to worry about any of the details. We will continue to stay ahead of the competition by providing the most comprehensive and affordable travel packages available to help you discover Pakistan.

This is the 3rd time I've used Travelo website and telling you the truth their services are always realiable and it only takes few minutes to plan and finalize
Ali Tufan
client
This is the 3rd time I've used Travelo website and telling you the truth their services are always realiable and it only takes few minutes to plan and finalize
Augusta Silva
client

This is the 3rd time I've used Travelo website and telling you the truth their services are always realiable and it only takes few minutes to plan and finalize
Jessica Brown
client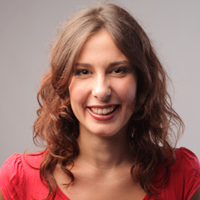 David Robets
Founder & Director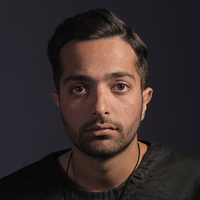 Augusta Silva
Chief Operating Officer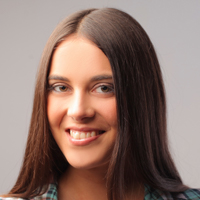 Bernice Lucas
Director - Hotels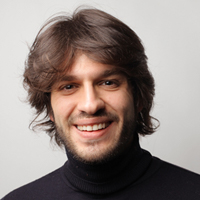 Jessica Brown
Chief Executive
David Jackson
Founder & CEO
Kyle Martin
Founder & CEO